Sunday, September 11, 2005
Never Forget 9.11.01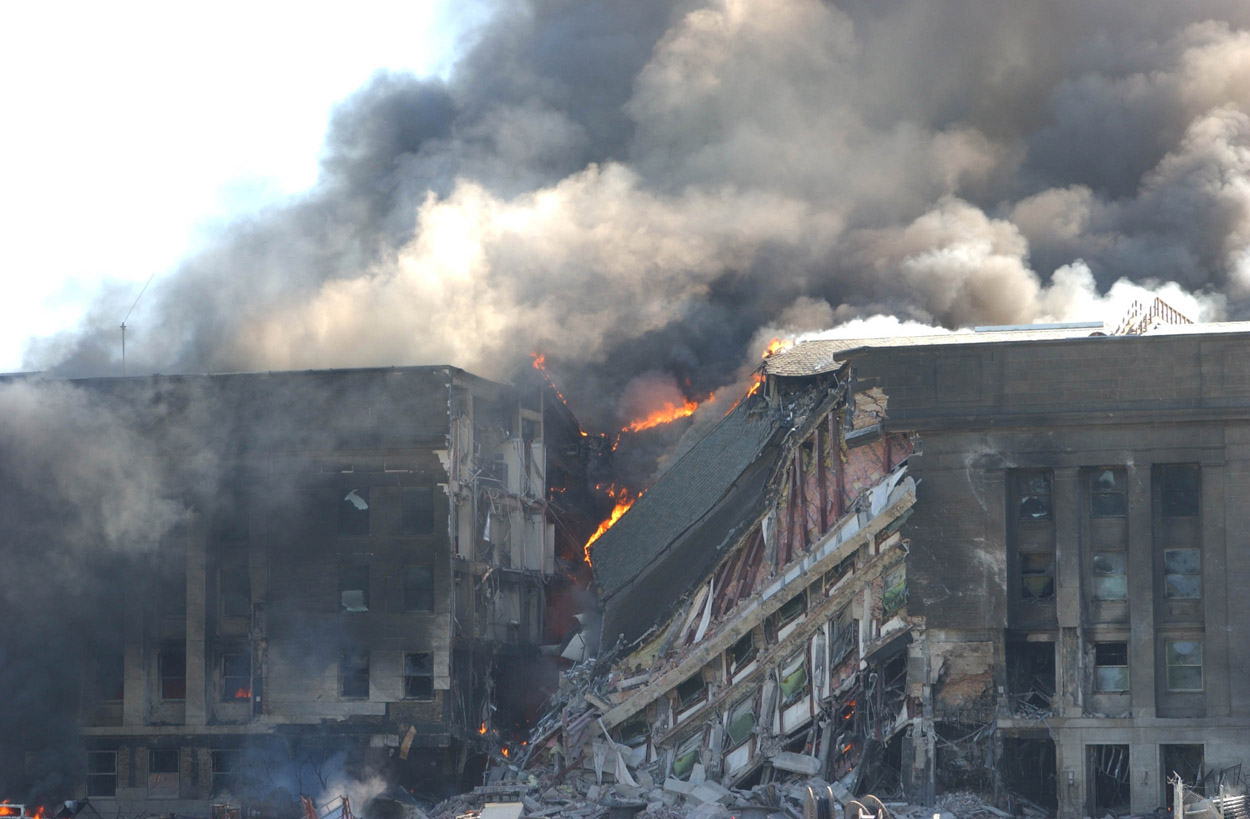 Please note: as I would like this to remain the top post of the day, today's other posts will be posted below this.
Pentagon photo via Henry
Comments:
Mdmhvonpa, I am so glad to heat that your brother-in-law made it. It's haertening to see that this terrible tragedy did bring out the best on many. Indeed, good must triumph over evil.
Hi & welcome Gun-toting liberal. This was an attack on all of us: conservative & liberal, therefore, all of us should unite against them. Glad to meet another member of our team :)
Thanks for the photo Henry. You're always so helpful. The photos of the Pentagon I used initially didn't come up on my post for somereason, but this one did.
Hi & welcome Lo PseudoSauro. It's so good to know that we have so many wonderful friends all over the world. Your support & friendship means so much to us. Thank you so being there for us. God bless Italia, our friend & ally :)
Post a Comment
<< Home
|